Lake Norman Air Temperature
of the past Month
Current Temperature 50.8°F as of 5:05pm 11/24/17.
Today's high 59.9°F at 2:36pm | Today's low 29.0°F at 7:12am
This month's high 80.5°F | This month's low 28.5°F
This years's high 97.3°F | This years's low 9.9°F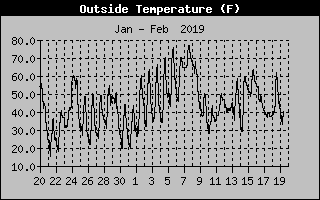 Air Temperature graph of the past Month.
This graph is updated on the hour.